Is your house infested with mold? If so, you must consider mold remediation before it spreads all over your house. Mold formation often goes undetected initially, but it won't take long for the mold to sneak into every corner of your home. Mold not only affects the appearance of your house but is also dangerous for the health of people living in the house. So, if you are looking for a trusted mold expert, American Eagle Professional Services, Inc. is the right place to go. We are a leading service provider for mold remediation in Ellicott City, MD. Our team of certified professionals will eliminate mold in no time, so contact us for mold remediation today!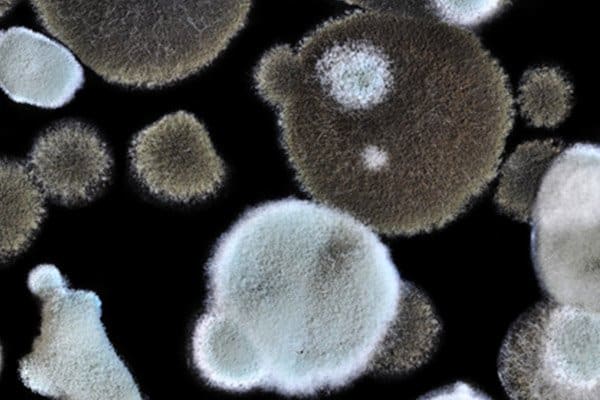 Quality And Comprehensive Mold Removal Services in Ellicott City, MD
Mold remediation requires careful inspection and execution by experienced professionals. If the mold is not remediated properly, there will be a chance of mold growing back even after the remediation. Some major consequences that you have to face with mold growth in your house are allergies and other health issues. Moreover, it also deteriorates the aesthetics of your house. Mold is pretty stubborn and can be difficult to get rid of if the removal process is done poorly. Therefore, choosing a professional and reliable mold remediation service provider is important.
If you want qualitative and comprehensive mold remediation in Ellicott City, MD, contact our team of specialized professionals. We have been in the repair business for over 30 years. Over the years, we have dealt with countless mold damages successfully. Our technicians have an incredible ability to get rid of mold from every corner of your house effectively. Additionally, the countless positive reviews from our clients are evident in the uncompromised quality we offer. Our goal is to provide unwavering service, exceeding your expectations. 
Therefore, for any kind of mold issue, make sure to remember us!
When Should You Get Mold Removal
You can call for professional help whenever you detect signs of mold in your house. The mold does not have to be big to reach out for expert help. Here are some of the situations when it is essential to get mold remediation as soon as possible:
1. Visual Mold and Mildew
Mold remediation is needed when there is visual mold and mildew in your house. Both mold and mildew have adverse effects but can be distinguished by their appearance. Mold appears fuzzy and a little raised from the surface, while mildew has more of a grey, light brown, or white appearance and sticks flat on the surface. If you spot any of these signs in your house, call us immediately.
2. Possible Threat of Mold Growth 
Sometimes, mold may not have visible signs, but there could be a favourable environment in your house for mold growth. In such a case, you can look for possible threats to mold growth. Here are some such signs that indicate you should get help from professionals:
Excessive humidity

Water damage to the foundation

Plumbing issues

Spaces with poor ventilation

Lack of insulation and waterproofing

Damp basement or crawl space 
3. Mold Symptoms
If you are unable to detect any visible signs of mold, you can also look for mold symptoms. One of the dangers of mold is the creation of a poor-health environment inside the house. So, the signs of mold growth in your house may also be detected through symptoms in you and your family members. Here are some ways to detect the presence of mold in the house:
Mold Symptoms in The House
:
The musty or earthy smell in the house.

Warping, cracking, or peeling of the walls and ceiling.

Mold may be mistaken for dirt.

Check for mold by dropping bleach on it. The bleach will lighten the mold colour.
Mold Symptoms in People:
Sore throat

Eye irritation

Skin rashes

Difficulty in breathing for asthma-affected people

Lung irritation

Headache and congestion

Runny nose  
What Does Our Mold Removal Process in Ellicott City Include?
We prioritize quality in our mold remediation process and follow comprehensive steps to make sure the mold in your house is gone for good. Here is a glimpse into what our service for mold remediation in Ellicott City, MD, looks like:
 1. Mold Inspection
The initial step is mold inspection. Our remediation experts will investigate your house to determine the severity of the mold growth. A thorough inspection helps us diagnose the issue and determine what process to apply for the remediation process.
 2. Mold Testing
There are various mold testing methods we use. However, the implementation of any kind of testing method depends on the scope of the problem. Some of the most common mold tests include the air test, tape lift, and swab. For the lift tape testing process, we collect the sample by placing a piece of tape in the mold-affected areas. The tape is then placed on a glass micro slide, which is sent for laboratory examination. Likewise, we also utilize the swab method to gather the mold sample for further examination. Our experts use cotton swabs to collect mold samples. However, swab testing does not help us determine the spore count.
 3. Air Quality Testing
We perform air quality testing to determine the severity of mold growth. In this process, we gather air samples and obtain data regarding the presence of mold spores in the indoor air. We utilize a pump to suck in the air and make it pass through a container, collecting the mold spores. The mold spore sample is then sent for laboratory testing.
 4. Mold Prevention Plan
Our mold remediation is incomplete without the implementation of a proper mold prevention strategy. Our experts make sure your home is free of mold in such a way that it does not grow back again. In our mold prevention plan, we also include the installation of dehumidifiers in the necessary spots in your house. We also insulate and waterproof the basement and crawlspace, if necessary. Our waterproofing system will ensure the basement and crawlspace are dry and prevent water seepage from any source.
 5. Extermination
After completing a thorough inspection and planning process, we move on with the extermination of the mold. We utilize various tools and techniques to remove the mold from every nook and cranny of your house. Our extensive extermination involves steps such as mold remediation, removal, cleaning, sanitizing, and demolition, among other mold treatments and prevention processes.
Once we have completed the mold remediation process, we will offer you additional guidance on the mold preventive measures. We will also provide you with insights regarding the timely maintenance of your indoor spaces to prevent mold formation in the future.
What To Expect After Mold Remediation Project
The mold remediation project conducted by our professional ensures the complete elimination of mold. Not only that, we make sure that the mold does not bother you again. Here are some things you can expect after the completion of the mold remediation project in your house:
You may detect some strong smell after the remediation, which is harmless and will settle in 1 to 2 days
Improvement in indoor air quality
Elimination of musty smells due to mold growth in the house
Maintains the value of your home
After a proper mold remediation process, there are no risks of mold growth. However, regular maintenance is needed once every 6 months to avoid the chances of mold growth.
Our comprehensive mold remediation project will ensure that your property is completely mold-free. So, don't wait any longer and contact us today for expert mold remediation and scheduled maintenance!
Cost Of Mold Remediation in Ellicott City, MD
Typically, a mold remediation process may cost you from $500 to $10,000. The cost range depends on various factors, such as the severity of mold growth, the location of the mold, and the area covered by the mold. But if you need a cost estimation for mold remediation in your home, do not hesitate to call us. Our experts will provide you with a cost-free estimation in Ellicott City.
Why Choose American Eagle For Professional Mold Removal in Ellicott City?
If you want your house to be in secure hands, choose us for the mold remediation process. Here are some of the characteristics that make us the number-one pick for mold remediation in Ellicott City:
Qualified Mold Remediation: We are backed by certified mold remediation experts who have garnered decades of experience. Over the years, we have handled mold issues of various complexities in countless homes. With such extensive experience, we have sharpened our abilities to remediate mold efficiently.
Quality Execution: From inspection to execution, we pay attention to detail to make your house mold-free. We aim to provide uncompromised quality service to all of our clients.
Phenomenal Customer Service: Our dedicated professionals care about our clients' satisfaction. We engage in transparent communication with our clients at every step of the process to understand their requirements and communicate our work methods effectively.
Affordable Cost: We offer a competitive price range for mold remediation in Ellicott City with optimum service quality.
Contact Mold Remediation Experts in Ellicott City, MD
If you are in need of a reliable service provider for mold remediation in Ellicott City, MD, make sure to contact American Eagle Professional Services, Inc. Our team of certified professionals is ready to assist you at any time. With us, you can get uncompromised services for mold remediation as well as other home repair work. So, call us at 1 (410) 263-9682 today!
Frequently Asked Questions (FAQs)
Mold remediation completion may take around 1 to 7 days. The duration of the remediation depends on various aspects, such as the area covered by the mold and the accessibility of the mold for removal. If the mold has severely affected your house and has reached difficult corners, then the remediation may require a week to complete.
Maybe! It is important to note that the covered perils differ from one policy to another. Your insurance policy may or may not offer coverage for accidental water damage, water leakage, or flood-related damage. So, make sure to contact your insurance provider to see if you can claim the insurance.
No, mold repair or removal and mold remediation are two separate terminologies referring to different processes. The mold removal process includes the removal of mold from surfaces, while mold remediation refers to the removal of mold as well as the contaminated surface. But sometimes, people also use the combination of the two methods for a more effective result.
Yes! Mold remediation is totally worth it and will save your home and family from the harmful effects of mold infestation. Mold can cause problems such as poor indoor air quality, structural damage due to rot, and diminishing the appearance of the house. If you do not remediate the mold while it's manageable, it will grow quickly and cost you a fortune to fix it. So, if you are noticing mold formation in your house, contact us right away!
Generally, our mold remediation process starts with a thorough inspection of the mold-affected site. An inspection helps us determine the severity of the mold growth and its impact on the house. After inspection, we perform mold testing, which is conducted to find out the amount of mold spores in the house. We also check the indoor air quality to see if the house is livable. Then, we execute our mold remediation plan to get rid of mold on your property. The next step is a mold prevention plan to make sure mold does not grow back. Then, we conclude the process with an extermination process to make your house safe to live in.