A wall crack can take on a variety of shapes and sizes. From horizontal to vertical to diagonal to stair-step, each crack on your wall can be an indicator of an underlying problem with your foundation, such as settlement, expansive soils, and more. If left unattended, these wall cracks can turn into wide gaps and cause severe structural problems, ultimately leading to collapse. So, when you notice cracks on your wall, it might be time to call a repair professional for an inspection. American Eagle Professional Services, Inc. is your ideal choice for reliable wall crack repair in Columbia, MD. We can implement effective solutions to repair wall cracks in your foundation or basement reliably and affordably. Get in touch with us, and let us inspect your house's structure for FREE!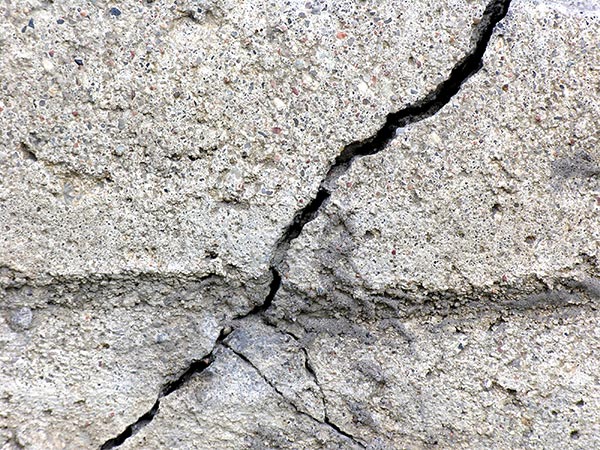 Professional Foundation Wall Crack Repair Services in Columbia, MD
A variety of problems can lead to wall cracks, ranging from expansive soils to overweight structures and foundation settlement. Whatever the problem is, nothing is unfixable. We have effective wall repair solutions that can permanently fix wall cracks and stabilize your foundation to prevent future problems.
Our professional foundation wall crack repair service in Columbia, MD, begins with a free inspection. This inspection revolves around assessing the damage and identifying its origin. When we have all the information, we devise efficient and effective repair solutions like carbon fiber reinforcements and crack injections to seal the cracks.
Contact us today to schedule an inspection and get an estimate on your wall crack repair services in Columbia, Maryland.
Common Causes Of Foundation & Basement Wall Cracks
Here are some of the most common causes behind the foundation and basement wall cracks:
1. Moisture
One of the leading causes of foundation and basement wall cracks is moisture. Poor drainage around the foundation and rainwater result in excessive moisture, which builds up hydrostatic pressure against concrete foundation walls. Consequently, the walls begin to bulge and crack.
2. Soil Conditions
Some types of soils that can contribute to the cracking of foundation and basement walls are:
Expansive Soil: The soil beneath your foundation changes with the weather. Heavy rainfall will cause the soil to expand, while dry seasons will cause it to shrink. These conditions can pressurize the walls around the soil.
Soil Creep: Homes that are not graded properly can erode over time. The soil will drift downhill during heavy rainfalls, which will put pressure on the home's foundation.
Uncompacted Soil: If the soil wasn't compacted before or during the construction, it could lead to settlement—one part of the house settling at a different angle than the rest of the house, which can cause serious structural problems, like wall cracking. This kind of soil issue can also cause bowing walls.
3. Poor Material or Construction Quality
Besides moisture, the use of substandard materials and shoddy workmanship can also be the root causes of structural damage. For instance, the use of faulty cinder blocks or poorly mixed concrete can result in cracking over time. If the construction was not up to par, the repairs may require extensive work to stabilize the foundation and its walls.
Different Types of Foundation Wall Cracks
Some of the different types of foundation wall cracks are:
Horizontal Cracks: They run parallel to the ground and are caused by excessively saturated soil.
Vertical Cracks: Vertical cracks run from top to bottom with a narrower top and wider base. If these cracks are wider than 1/8 inch, they indicate a severe issue.
Diagonal Cracks: These cracks usually appear at a 30-75-degree angle and extend from one corner of the wall to another. Settling, natural curing, or expansive soil can be the causes of diagonal cracks.
Stair-Step Cracks: Stair-step cracks are formed along the mortar joints between the concrete blocks in a stair-step or zigzag direction. These are caused by excessive soil pressure or uneven settlement.
Hairline Cracks: These cracks are as thin as a hairline and are not generally a cause for concern.
Shrinkage Cracks: Shrinkage cracks are thin and randomly distributed hairline cracks that are generally not a major concern.
Wet Cracks: These cracks are very similar to shrinkage cracks, but they accompany water intrusion. These cracks can naturally occur after the first few months of foundation construction or during heavy rains. They typically do not indicate significant structural damage, but they can cause problems like mold and mildew.
If you are not sure which type of cracks you are noticing on your foundation wall, give us a call. We will inspect the cracks and diagnose the underlying problems before effectively repairing the cracks.
Our Foundation Wall Crack Repair Services In Columbia, MD, Include
Powered by decades of experience and trained and certified technicians, we have the right tools and techniques to perform a reliable foundation wall crack repair service in your Columbia home. Our foundation repair approach is tailored around whether you have a block or poured wall. Our effective methods include the following:
1. Carbon Fiber Wall Crack Repair & Reinforcement
Our team uses a patented carbon fiber wall crack repair process to seal and strengthen the areas where your wall has cracked. The process involves placing a carbon fiber strip directly over the crack and applying a patented epoxy sealant to the area. Once dry the carbon fiber both acts as a support for any forces trying to make the crack larger and stops water from entering your basement.
2. Crack Injection
Crack injection is typically used in wet or leaking foundation cracks. These cracks usually appear on the poured foundation and are due to settlement or ground movement. The process consists of filling the crack with epoxy and polyurethane, which results in a permanent repair.
What is The Best Method For Repairing Cracked Foundation Walls?
The most common reason behind cracking walls is unstable soil, which often leads to soil expansion and foundation settlement. These issues make your foundation or basement walls crack and bulge. Wall anchors, tiebacks and carbon fiber and rack injection reinforcements are ideal techniques for repairing cracking or bowing walls. 
What Is The Cost Of Repairing Wall Cracks In Columbia, MD?
The cost of repairing wall cracks in Columbia, MD, depends on several factors, including crack size, crack type, foundation type, and more. The cost also depends on whether you are just looking to seal the cracks or want a more comprehensive solution that repairs the underlying problem as well. Without inspecting your foundation and examining the cracks, it's impossible to quote a number. 
However, a typical breakdown of the average prices of different methods looks like this:
Carbon Fiber Wall Crack Repair:

The national average is around $1,200

Crack Injection:

$600 to $1,200 per crack repair
To know the exact cost of wall crack repair for your foundation or basement, get in touch with us and get:
 

A FREE inspection + no-obligation quote!
Why Choose American Eagle For Foundation Wall Crack Repair?
As a trusted company with great reviews, we try our best to provide you with as many benefits as we possibly can, including:
Quality Wall Crack Repair:

Our certified and trained repair technicians are qualified to provide consistent quality services to make your walls stronger than ever before.

Experienced Team:

With over 30 years of experience, we have all the knowledge in the field to perform effective solutions to safeguard your home's structure.

Exceptional Customer Service:

We maintain exceptional customer service and proper, transparent communication throughout our service, from initial consultation to post-repair contact.

Competitive Prices:

We provide you with the best value for your investment in wall crack repair service with competitive and reasonable prices, accompanied by complete cost transparency.
Trust American Eagle To Repair Cracking Foundation Walls In Columbia, MD
If you are looking for a reliable, affordable, and trustworthy wall crack repair service in Columbia, MD, we are here to help. With years of experience, proper licensing, and consistent service delivery, we can ensure the safety and security of your house. Get in touch with us today at 1 (410) 263-9682, and let us inspect your basement and foundation walls for FREE! 
Frequently Asked Questions (FAQs)
It depends on what kind of crack you have in your concrete wall. For minor cracks (less than ⅛ inch) with no underlying damage, you can use carbon fiber reinforcements.
You can fix the exterior foundation wall cracks by following the steps below:
Dig a hole centered on the crack all the way down to the footing

Clean the area around the crack with scrapers and wire brushes

Apply hydraulic cement along the inside of the crack

Apply an elastomeric waterproofing tar across the crack

Apply a vapor barrier to prevent cracks from emerging again

Backfill the hole
It is a complicated process that should only be carried out by professionals, so for expert exterior wall crack repair, contact us today.
The coverage depends on the reasons behind the foundation wall cracks. Some perils, like general wear and tear, are not covered by insurance. In contrast, accidental damage and water damage may be covered. The only way to be sure is to get in touch with your insurance provider.
Yes, foundation wall cracks can definitely be repaired. We use expert methods like carbon fiber reinforcements and crack injections to repair the wall cracks on your foundation. Our techniques are effective, reliable, and long-lasting. We not only repair the existing damage, but we also effectively put waterproofing and preventative methods in place to protect your walls from cracking again in the future.
Yes, bowing walls in a basement can eventually lead to hazardous cracking, which can result in a loss of your foundation's structural integrity. Therefore, if you have bowing walls in your basement, you should immediately contact us. Our goal is to fix your walls and prevent them from cracking, ensuring that your foundation is secure for many years to come.