Water in your crawl space can cause very serious problems for your home. This type of moisture infiltration can cause mold growth, sagging floors, and property damage. Utilizing a proven waterproofing system such as a crawl space sump pump, will ensure complete protection to your homes crawl space.
The trained experts at American Eagle Professional Services in Columbia, MD have years of experience installing crawl space sump pumps and providing quality waterproofing services to families within our service area. Like most homeowners who have crawl spaces, you probably don't check regularly for issues underneath your home. Many homeowners don't realize that unsealed crawl spaces can lead to many problems for you, your family, and your home.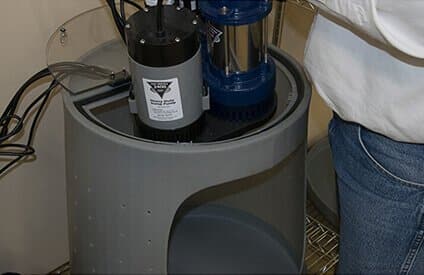 Why Should You Waterproof Your Crawl Space?
Moisture in your crawl space can be incredibly dangerous. Due to its lack of protection from the elements, your crawl space is most vulnerable to flooding. Moisture in this area of your home will lead to damage to your home's support beams and can cause serious mold contamination directly underneath your home.
Support beams are in charge of supporting the entire structure of your home. When they are threatened by moisture, your entire property is threatened. Using a sump pump and other waterproofing systems, such as crawl space encapsulation, can help keep your crawl space dry and will protect your home from water damage.
Contact Our Experts For Crawl Space Sump Pump Installation In Columbia, MD
If you have noticed any of the problems above, then you should contact our experts online or by calling (410) 263-9682 immediately to schedule an inspection and crawl space waterproofing services.