Are you tired of tripping over uneven concrete surfaces around your home or business? Do you wish there was an easier and more cost-effective way to level out your concrete without having to replace it entirely? Look no further than the concrete leveling services, in Davidsonville, Gambrills, or Harwood, from the sidewalk and driveway repair experts at American Eagle Professional Services.
Our specialists use the innovative polyurethane foam concrete leveling method in Davidsonville, Harwood, and Gambrills, MD to lift and repair driveways and sidewalks. Foam leveling is a revolutionary technology that uses a polyurethane foam injection system to level out uneven concrete surfaces. This innovative technique involves drilling small holes into the concrete surface and injecting high-density polyurethane foam into the voids below. The foam expands and hardens, lifting and leveling the concrete surface to its original position.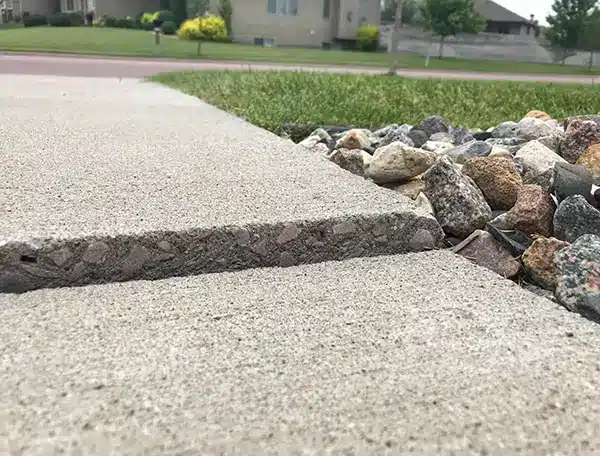 The Advantages of American Eagle Professional Services
One of the key advantages of the foam concrete leveling method is its cost-effectiveness. Traditional concrete replacement can be a time-consuming, labor-intensive, and expensive process. With foam concrete leveling, Davidsonville homeowners can achieve the same results at a fraction of the cost, without tearing up your existing concrete. Our concrete lifting experts stand by this method for all our jobs, both large and small.
In addition to its affordability, poly foam leveling is a more environmentally friendly option. The polyurethane foam used in the process is non-toxic and won't leach into the ground. Plus, the process generates very little waste, making it a sustainable choice for leveling out your concrete surfaces in Davidsonville, Gambrills, and Harwood. Repairing your driveway and sidewalks is also quick and easy! The entire process can be completed in just a few hours, with no disruption to your daily routine.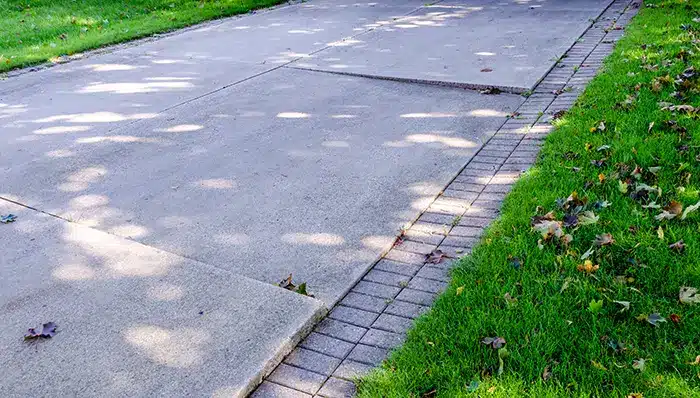 Contact American Eagle For Concrete Leveling
Whether you're dealing with uneven concrete sidewalks, driveways, or patios, come to American Eagle Professional Services and ask us about our concrete lifting and leveling solutions in Davidsonville, Gambrills, and Harwood. Don't let uneven concrete surfaces pose a safety hazard or detract from the appearance of your property.
We are the most trusted concrete repair and leveling service experts in Davidsonville, MD, Gambrills, MD, and Harwood, MD. Contact us today to learn more, and request your free quote!