Have you noticed that doors and windows don't close like they used to or that there are cracks in the basement walls? Are heavy rains causing basement or crawl space flooding? Our experts at American Eagle Professional Services are ready to assist you with repairs to your basement and/or crawl space. We use trusted methods to keep your home safe and dry. Our team in the Bethesda area are trained to properly identify issues and to provide you with effective waterproofing solutions. We install waterproofing and structural repair solutions for homeowners that are backed by years of industry experience.
Professional Basement Waterproofing
No one wants their basement to be flooded in a heavy rainstorm or from melted snow. This means it is imperative to take preventative measures to keep the area free of flooding. There are a number of areas that water can enter your home, because of this we offer a plethora of repair systems to keep water out of your basement.
The most common place we find basement leaking in Bethesda, Maryland is through cracks in the foundation walls. These are usually in the concrete or at mortar joints between blocks. It can also occur with floor cracks and at the cove joint where the foundation walls and floor meet. If you have foundation cracks, we recommend you have a wall crack repair product installed. If water is entering at the cove joint we can install a custom waterproofing system to remove the water. In some more extreme cases, we may recommend installing a sump pump system to help with the removal of water.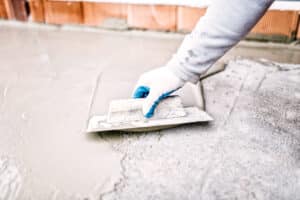 Professional Crawl Space Solutions
In the Bethesda area, there are many homes that were constructed with a crawl space instead of a full basement. For many years crawl spaces were fitted with vents to the outside that would help keep fresh air moving through the space and keep it dry. Unfortunately, having these vents allows water to get in during heavy rain causing standing water in your crawl space that can result in humidity levels getting too high and causing the growth of mold.
Our expert team knows the most efficient way to close off the vents in your crawl space and control accompanied by other waterproofing systems to keep water out of your crawl space. Water in your crawl space can also cause sagging floors. We can install a crawl space support system to stop sagging floors and support your home's humidity levels. We have found the best solution is a process known as encapsulation which is the installation of a waterproof line, sometimes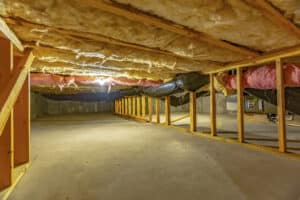 Professional Mold Testing & Removal
As discussed above, when excess moisture enters your home this creates a breeding ground for mold growth in your home. Our team at American Eagle Professional Services offers professional mold testing and mold remediation services in Bethesda, Maryland to help combat the mold growth. In some basements where the relative humidity levels in your home are unmanaged, we may suggest having a dehumidifier installed in their home. Our mold remediation and removal techniques are guaranteed to stop mold growth at the source.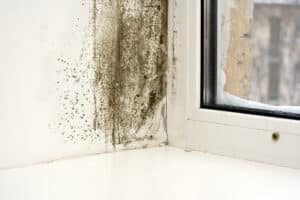 Professional Foundation Repair
Foundation problems have many symptoms: stair stepping cracks in blocks, horizontal cracks that run the length of the basement walls, windows no longer open easily, foundation walls begin to press inward or bow. You may not think these problems are dangerous when you see them, however, they are all indicative of a sinking or settling foundation that should be checked out by a professional to determine if a repair needs to be installed. In Bethesda, Maryland we can install a system of foundation piers (either helical piers or push piers) to bring the home back to level. If you notice bowed basement walls, depending on how much the wall is leaning, we can install foundation wall anchors to pull the walls back to their original location and provide needed support.
Thankfully, many foundation problems stem from common issues and that our experts are skilled at identifying. Our Experts offer foundation repair solutions designed specifically for your particular problem to permanently repair and stabilize the foundation.